"We seek to preserve what is grown in the vineyard without embellishment or winemaker artefact."
The Dry River
Philosophy
It's our aim that when you drink Dry River wines, you have a connection with us. This connection carries through each wine's journey from grape to bottle, by way of biodynamic farming and low-intervention winemaking.
We capture the best of our home here in Martinborough and transform it into something you can taste and feel.
Our consistency is about singular focus and uncompromising quality, not in creating replicants. Each vintage is a source of surprise and wonder for us, and we want you to experience that, too.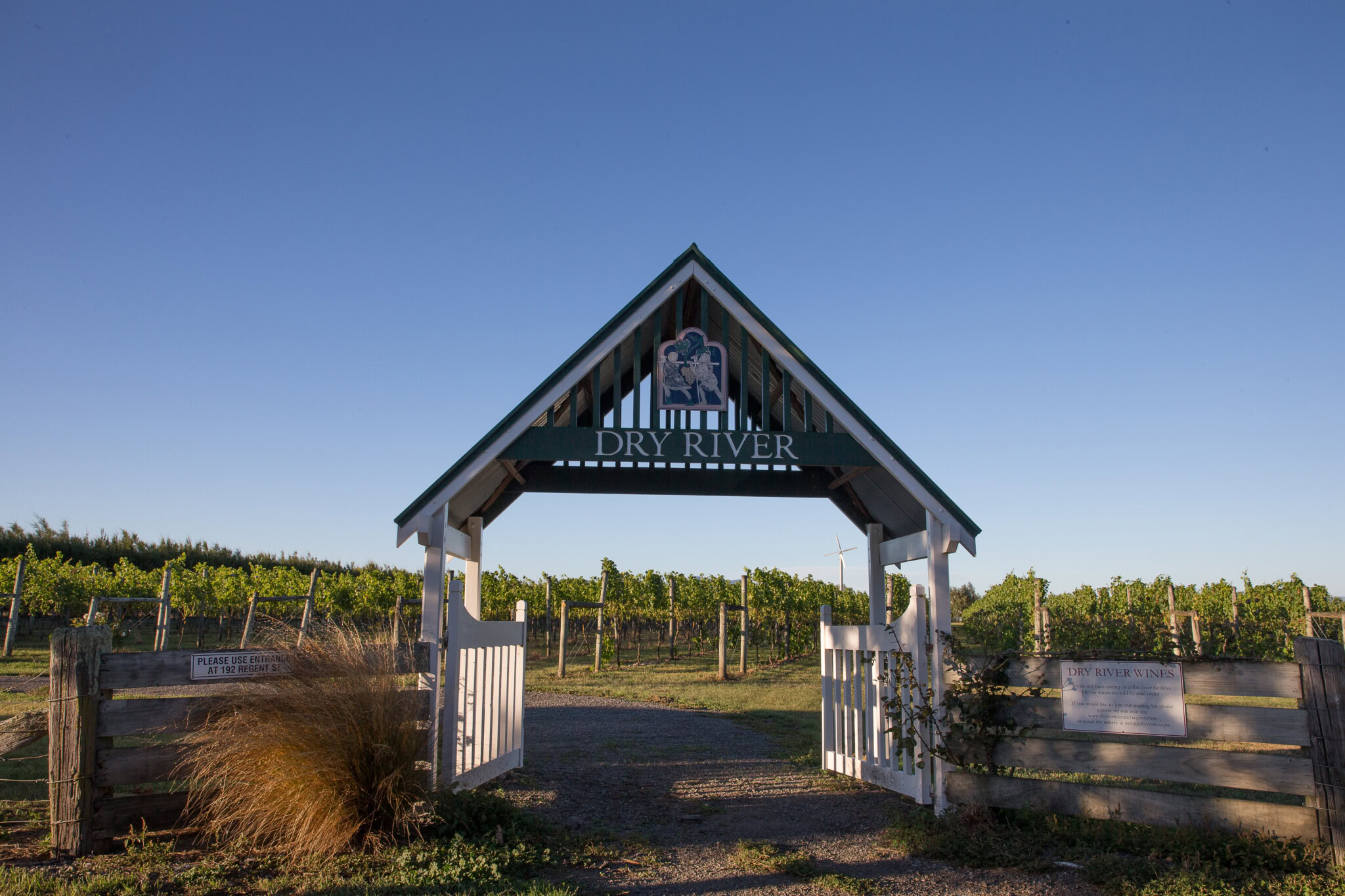 The Dry River
Story
Dry River was established in 1979 by Dr Neil and Dawn McCallum and was one of Martinborough's first wineries. Named for one of South Wairarapa's earliest sheep stations, Dry River rests on the very arid, gravelly, free-draining soils near the Ruamahunga River, an area known as the Martinborough Terrace.
The McCallums' dream was to produce unique, high-quality wines that age beautifully. It has been our focus ever since.
With small vineyards and limited production each year, Dry River continues to sell directly to its loyal club members first and foremost.
Dry River wines evolve in the bottle and reward patience by getting better over time.
The Martinborough Terrace
Terroir
Named for one of South Wairarapa's earliest sheep stations, Dry River rests on the arid, gravelly, free-draining soils of the Martinborough Terrace. Our founder, Dr Neil McCallum and his friend, soil scientist Dr Derek Milne, discovered the area – just 5km in radius – had everything their favourite wines needed: a temperate climate, low rainfall, and free-draining gravelly soils.
Derek himself went on to found Martinborough Vineyard, one of the first five Martinborough wineries alongside Dry River, Ata Rangi, Chifney and Te Kairanga. These five created the Martinborough Terrace appellation, a crescent-shaped area formed by the Ruamahunga and Huangarua rivers aeons ago.
By 2002, around 25 wine brands called the tiny Martinborough Terrace home. The number, variety and quality of wines from this tiny area continue to be a marvel.
The Dry River
VineyardS
From the very first vintage, Dry River has followed three key vineyard management principles: no irrigation, careful canopy management, and crop thinning. These three concepts work together to produce grapes of remarkable ripeness and concentration.
Over the last eight years, our focus at Dry River has shifted to encouraging biodiversity. We still weed by hand, using special tools designed by our viticulturist James Pittard. Beehives dot the vineyards, and karearea (New Zealand Bush Falcon) are often seen hovering over the vines.
These regenerative, biodynamic and organic vineyard farming practices have taken a major role in defining the Dry River approach. We use wild yeasts and spontaneous fermentation, respecting and trusting our environment.
In eliminating all systemic pesticides, insecticides and fungicides, we have become much more aware of how we care for this environment and what our threats are. We observe and respect our soils, flora and fauna, and use practices that are sustainable and optimal for our site.
The fruit for Dry River wines is grown and harvested on three blocks: Dry River Estate, Craighall and Lovat. Where fruit comes exclusively from one vineyard it carries the vineyard designation.
Dry River Estate was first planted in 1979, and the fruit provides structure and backbone to our wines. Craighall was first planted in 1983, and provides linear structure and acidity to the wines. Finally, Lovat vineyard, planted in 1992, is responsible for the accentuated fruit characters in our wines.