Last week, the seven of us that form the permanent Dry River team climbed aboard a mini-bus and headed north through State Highway 2. Our destination? The sunny Hawke's Bay.
A common theme of conversation I had over the two days – Me: "We really picked a great day to come here!" Gesticulating to the cloudless azure blue skies stretching on for miles
The response every time: "it's always sunny here"
And with these two days still fresh in my mind as a snapshot, I am inclined to believe them.
In place of our previous annual end of vintage dinner, we'd decided to have two days away in our neighbouring wine district. The first stop of the trip was Te Mata Estate Winery, where we were met there by the passionate Toby Buck. Toby took us on an expansive tour of the vineyards and winery, finishing with a comprehensive tasting. Standing among the vines, Toby described the Te Mata 'Special Character Zone', their vineyards in the Havelock Hills that are the first legally protected vineyards in New Zealand which was an eye opener for me. Back in the winery, what really struck me here was the history of these buildings. We feel a sense of belonging here in Martinborough, and are proud to have vines that go back 35+ years, but to have been making wine in the same location for over a century is truly something to remark upon.
We tasted through eight of their beautiful wines. You can view their full range of current release wines here.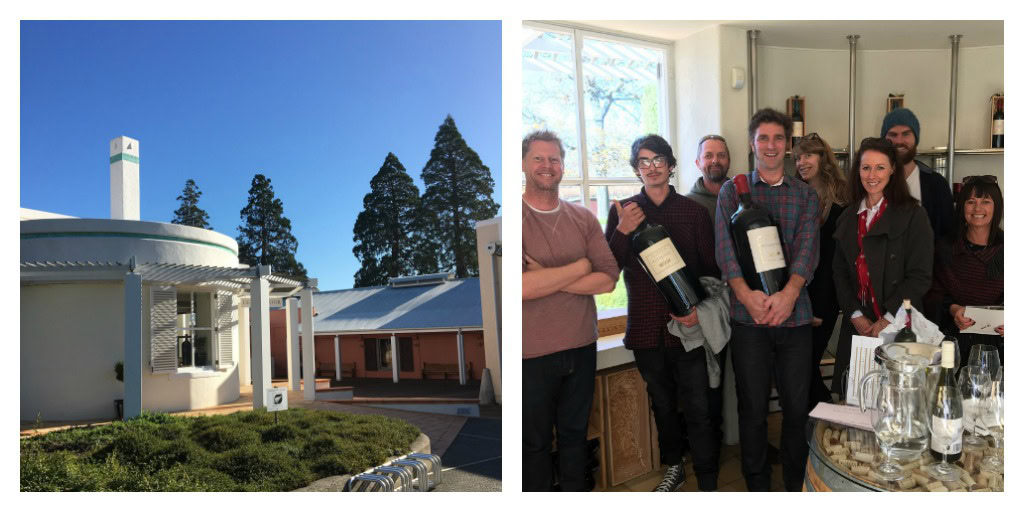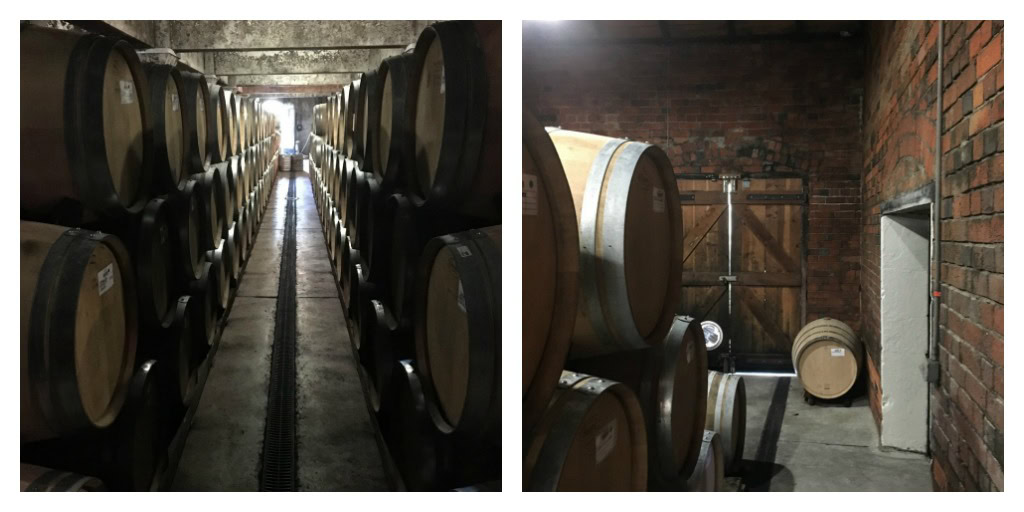 Our next stop was lunch at The Farm at Cape Kidnappers. Dry River has a long history with Cape Kidnappers, both are owned by Julian Robertson and keep company with The Lodge at Kauri Cliffs and Matakauri Lodge. As the only winery owned by Julian, we are always looking at opportunities to strengthen our ties with these beautiful lodges, thus we were welcomed here on this occasion.
We had a tour of the main lodge, then were seated in the conservatory dining area, with an incredible view out over The Cape and back towards Havelock North. Blair Hamilton, the long-standing restaurant manager really looked after us, and made us feel very at home. We started with a glass of the Cloudy Bay Pelorus Brut NV, served with crispy bread rolls and salted butter which we welcomed after the hard morning of wine tasting that we'd endured. This was followed by a glass of the 2015 Tony Bish Golden Egg Chardonnay which went fantastically with my very generously portioned Smoked Chicken Salad with cashew, chilli and lime. We finished with a glass of 2009 Bridge Pa Louis Syrah, and despite insisting that all but one of us weren't interested in dessert we were served seven ceramic spoons of caramel ice-cream paired with a pile of their house made chocolate chip cookies. A perfect finish to a lovely lunch.
Our final stop of the day was back down the hill at Elephant Hill. Here we were treated to a full tasting spectrum, starting with the 2016 Reserve Chardonnay which had only been blended that day. Beautifully complex, a great reflection of a high-quality Hawke's Bay Chardonnay. Julie and Alex led us through the tour and were fantastic hosts. The winery itself is a work of art, state of the art equipment which contrasts with our humble set up here at Dry River. We thought it a fine example of a winery who are producing fine wine on a larger scale, without compromising on quality. Our tour finished with a view of the sunset from the deck. Perfect.
We stayed in a beach front house in Te Awanga, with a games room! Waking up to the sound of the surf and a perfect sunrise says it all really.
Friday started with our final visit before our journey homeward; Trinity Hill. We were hosted by their winemaker, Warren Gibson. We all jumped in the van and drove to the top of Roy's Hill, with a wintery view out over the valley floor below us, vines stretching out as far as you could see. Warren then took us back down the hill and into the vineyards on the Gimblett Gravels. We wandered through the vines, where vineyard staff were starting to prune. We then headed into the winery to taste some of the wines from barrel. We tasted some fantastic Chardonnays, individual components of what will be their blend. It was clear that Chardonnay is one of Warren's passions. We then moved onto reds, tasting, among others, components of their Homage Syrah and finishing with a surprise tasting of the Trinity Hill Tawny Port – definitely a surprise, and totally delicious!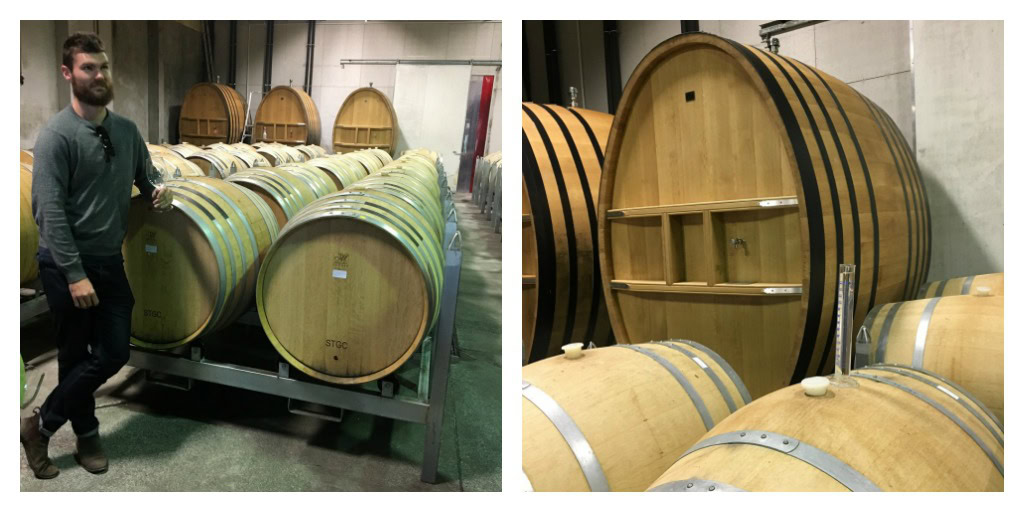 The van of travellers headed home on Friday afternoon, already looking forward to next year's excursion – where to next?
Posted by Sarah Bartlett